Dr Katherine Iscoe
Co-Founder, CEO
Co-founder and company's initial CEO
PhD in medical technology with multiple academic publications
Extensive background in evidence-based health solutions
5+ years media experience
10+ years keynote speaker experience
Mike Melby
Non-Executive Director
Fitness industry executive.
Tech company founder (PayDivvy - acquired by Higher One, TapIt – acquired by VC-backed Phunware).
Investment banker and private equity investor.
MBA Entrp. Man, BA, Political Economy.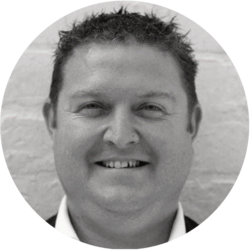 Nick Prosser
Non-Executive Chairman
15+ years of experience in the ICT industry.
Director of a number of private companies in Australia and Asia.
Former founder of Canberra Data Centres which were acquired by Infratil and Commonwealth Superannuation Corporation for an enterprise value of $1.16 billion in 2016.
Edward Greissing Jr
Non-Executive Director
Senior executive leader, board director and public health expert with over 40 of management experience, commercial focus, and talent development.
Member of the Executive Committee, Global Leadership Team, and Senior Vice President of Corporate Affairs at Sanofi.
Former Executive Director, Milken Institute.
Former President and CEO, Red Line Associates specializing in health care, finance, and food services.
Former VP Global Government Affairs and Policy – Pharmacia Corporation, The Upjohn Company.
Dato Low Koon Poh
Non-Executive Director
Shareholder and Executive Director of a Singapore Exchange listed company.
Over 20 years in accounting and corporate finance.
Entrepreneur, advisor and investor.
Fellow of ACCA (UK) and MIA (Malaysia).