Dr Katherine Iscoe
Co-Founder, CEO
Co-founder and company's initial CEO
PhD in medical technology with multiple academic publications
Extensive background in evidence-based health solutions
5+ years media experience
10+ years keynote speaker experience
Vlado Bosanac
Co-Founder, Head of Strategy
Over 30 years of experience in venture capital and private equity.
Entrepreneur, advisor and strategy consultant.
Successfully funded 10+ start-ups.
Extensive public company experience.
Highly experienced in transaction origination.
Terence Stupple
Chief Technology Officer
Former Web Specialist – Chevron Australia.
Former Manager, Web Services – Department of Mines and Petroleum, Department of State Development - West Australian Government Agencies
Former Licensing Specialist – Microsoft (UK) - Global Software Company
Dr Amar El-Salam
Chief Science Officer
Over 25 years of expertise in the R&D space in many areas, including signal, speech and image processing, computer vision, machine learning, human shapes, human movements, human medical images, sports, exercise, health, and clinical science.
Former Research Scientist – WA Institute of Sport, Swimming Australia, Australia Institute of Sports.
Former Senior Research Fellow School of Computer Science and Software Engineering, University of Western Australia.
Former Research Fellow School of Sport Science, Exercise and Health, University of Western Australia.
Kevin Baum
Program Manager
Over 35 years' experience in building technology companies and projects.

Assisted several start-ups from early stage to grow and list on ASX.

Former Managing Director of two ASX listed technology companies.

Experience in the due diligence of technology companies to achieve funding and strategic support.

Excellent Technology Project Manager with the experience to bridge the worlds of technology and business.

Excellent communication skills at all levels of business.
Ryan Snowden
Chief Design Officer
Former Creative Director, UX/UI Designer, Project Manager, TV Director & Production Editor – Media Agencies Australia-wide.
Former CEO – Crystal Asia Website, mobile app, marketing, and development, Beijing China.
Former CEO – Red.Travel, Travel marketing, Beijing China.
Former Web Specialist, UX/UI Design, Game Designer – Warthog Studios, Manchester UK.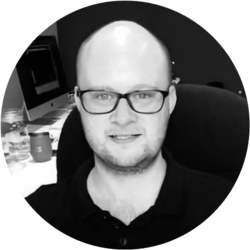 Phillip Cooper
Lead Programmer
Former Security Software Engineer – IBM – DASCOM, Tivoli, ISS/Proventia, Fibrelink MaaS360.
Former Research Programmer – Charles Sturt University – Research projects for the Centre of Research into Complex Systems (CRiCS) and Psycholinguistics.
Nadine Amesz
Operations Officer
Former Executive Assistant - Corruption and Crime Commission of Western Australia, and Court and Tribunal Services at the Department of the Attorney General
Former Operations Manager - IndoSoul Pty Ltd (import / export high end outdoor furniture business)
Former Sales and Contracts Manager - Stewart and Heaton Clothing (uniform and accoutrement specialists)
Simon Durack
Chief Financial Officer and Company Secretary